Operation LBD Hank
Available for Adoption!!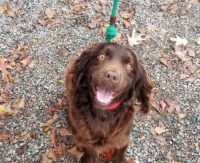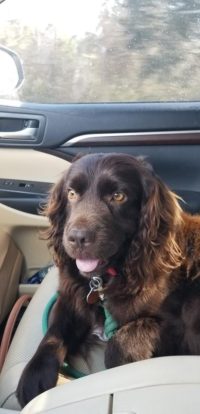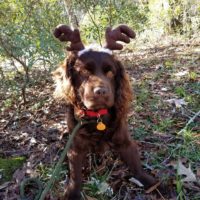 Meet this very special guy, Operation LBD's Hank. He is a 3-4 year old, purebred Boykin Spaniel with lots of love to share. Hank will tap dance his way straight into your heart with his excited little wiggle butt. He is great indoors and is crate trained. He wants to be near his humans as much as possible and loves to go for car rides, walks and play ball.  Good around other dogs, but prefers human attention over four legged companionship. Has done well with kids over the age 3. He attaches easily to his humans and his toys. Very intelligent and seems to have had training in the past. Hank would be excellent with a family he can be active with on a daily basis and snuggle with at home. He is fully vetted, teeth cleaned and neutered. Hank is going to give a lucky family a bond that will last a lifetime.  Hank is being fostered in South Carolina.  If you are interested in our little guy Hank, please click here to complete an online application. 
Operation LBD Demi
Under Evaluation!!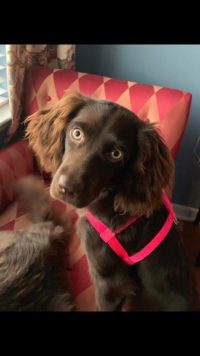 Our newest little girlkin is Operation LBD's Demi.   Demi is an approximately 9 month old purebred, female Boykin Spaniel.   She is currently under evaluation and not available for adoption at this time.  Thank you! 
Operation LBD Beau
Under Evaluation!!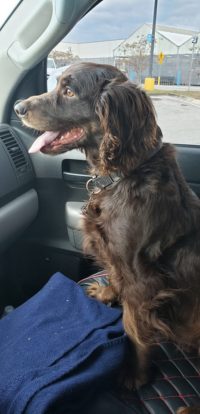 OLBD Beau is an approximately 8 year old purebred, male, Boykin Spaniel.   Shortly after intake in to Operation LBD, Beau was diagnosed with heartworms.   Operation LBD and his fosters will see him through his treatment and get him healthy!    As such, Beau is not available for adoption at this time. We will keep you posted on his progress during heartworm treatment.   Prayers would be welcome for this sweet boy during his treatment.    Thank you! 
Operation LBD Gauge
Foster Adoption Pending!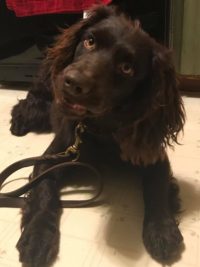 OLBD Gauge is a 9 month old male, purebred Boykin Spaniel.   Gauge is currently in foster care and will remain in foster care until he is old enough to be neutered by Operation LBD standards.  Gauge's foster family is deeply committed to him and his care and have fallen in love with our little guy!   He has two human siblings that he adores and adore him.   He's one lucky little Boykin and will be adopted by his foster family once has recovered from his neuter surgery!   Thank you!
If you are interested in adopting one of our wonderful dogs, shown above, please click here to go to be redirected to our Adoption Application.  Please be sure if you are interested in apply for a particular dog, that you state that dog's name in the comments section.  Thank you!