Operation LBD Misty
New Intake – Under Medical Evaluation – HW+!!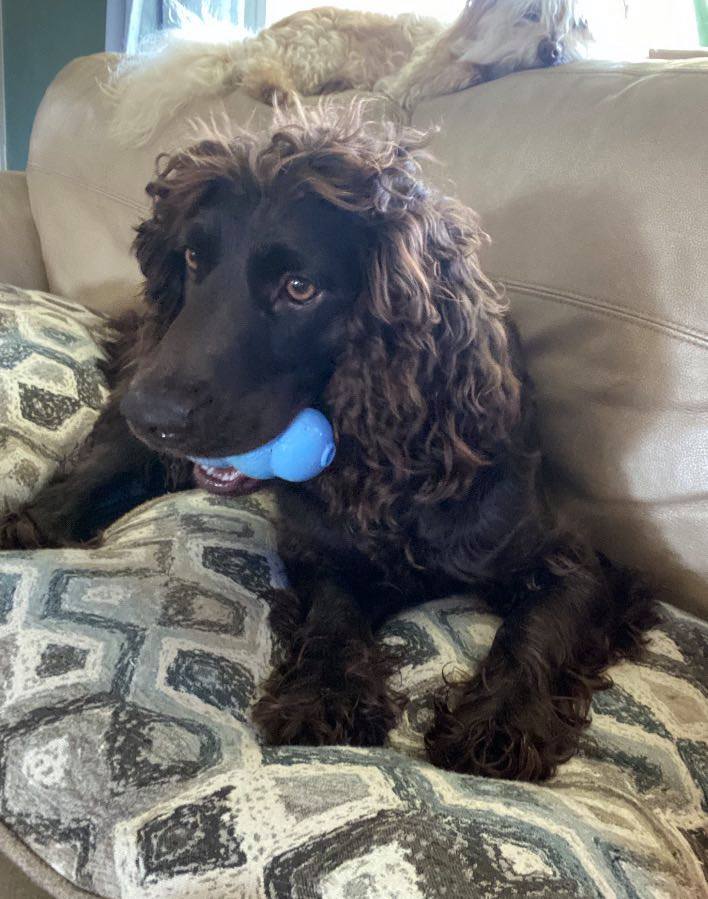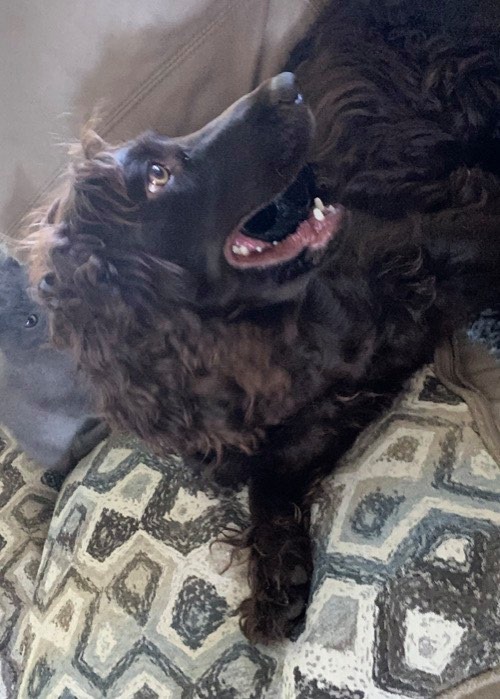 Meet our newest intake, OLBD Misty.   Her bio is written by her wonderful OLBD Foster Mom!
My name is Misty. I am a purebred female Boykin Spaniel, I am about 2 years old, and I have a lot of energy, A LOT. My foster mom says that I have super bad manners. She tells me that it's because I lived in an outdoor kennel my whole life with not too much human interaction. I didn't have a kitchen out there so I didn't learn that I couldn't jump up on those things called countertops. She is teaching me the ways of inside living though. Did you know we can pee on the floor in here? I got in trouble a few times for that, so I don't do it much anymore. Other than that, it's pretty nice in here with the air conditioning and comfy things called furniture. I like laying on the vents in the floor. I also like laying on the furniture called the couch with my humans. There are two little itty-bitty ones that cuddle me real hard. I sometimes get too excited and nip at their legs and hands. I have never hurt them but I think it scares them a little bit so I am working really hard and getting better at that. I also have some furry foster siblings. There are other dogs (big, big ones and little ones), cats (teeny tiny ones and old gray ones), chickens, ducks and a horse (he's huge, like super huge!) I get along with all of them really well. We like to play outside a lot. I like my Kong toys. My foster mom says I'm not allowed to have tennis balls anymore because I eat them, whoopsie daisy. Anyways, she put me on this super cool thing called a schedule, so I know what time I get to eat during the day. She tells me she switched my food too. She didn't have a clue what I was eating before she got me out of that kennel (there were three different foods mixed in the container that got sent with me) but I eat this thing calls Hill's Science Diet now, its pretty tasty. We sometimes get yogurt and green beans mixed in with our food which I am way not mad about. I have something called heartworms but I've already started the treatment for it. I have had to spend a couple days at the vet, but I think they are doing a good job killing all of the worms in my heart. I sure wish where I came from would've given me that tasty chewy thing that helps my not get these worms. Oh oh oh, my foster mom also did this thing, she told me I had to get "fixed" so she dropped me back off at the vet for the day. We are starting to get to be pretty good friends. I really like the girls in the office. Well when she came to get me all I wanted to do was sleep so I made her carry me to the car. But I'm better now and back to my cuddles on the couch. I sleep in my crate at night with my blanket (I ate the bed they gave me so they told me they weren't getting another one till I learned to not chew things), all they have to do is say "kennel" and I wander right in there and lay down.  I can't think of much else. I think I have summed myself and my time in my foster home up pretty well but if you have any questions you can probably ask my foster mom and she can figure it out for you! If I sound like a good fit for you and your home, I would love to have you put in an application for you to be my forever.
OLBD Misty is currently under medical evaluation while she undergoes heartworm treatment.  She will be available for adoption when treatment is completed and she is cleared of those nasty worms and tests heartworm negative.  We will update her bio during her treatment.  Please say prayers for our sweet girl during her treatment!   Thank you!
Operation LBD Hershey
New Intake – Under Medical Evaluation – HW+!!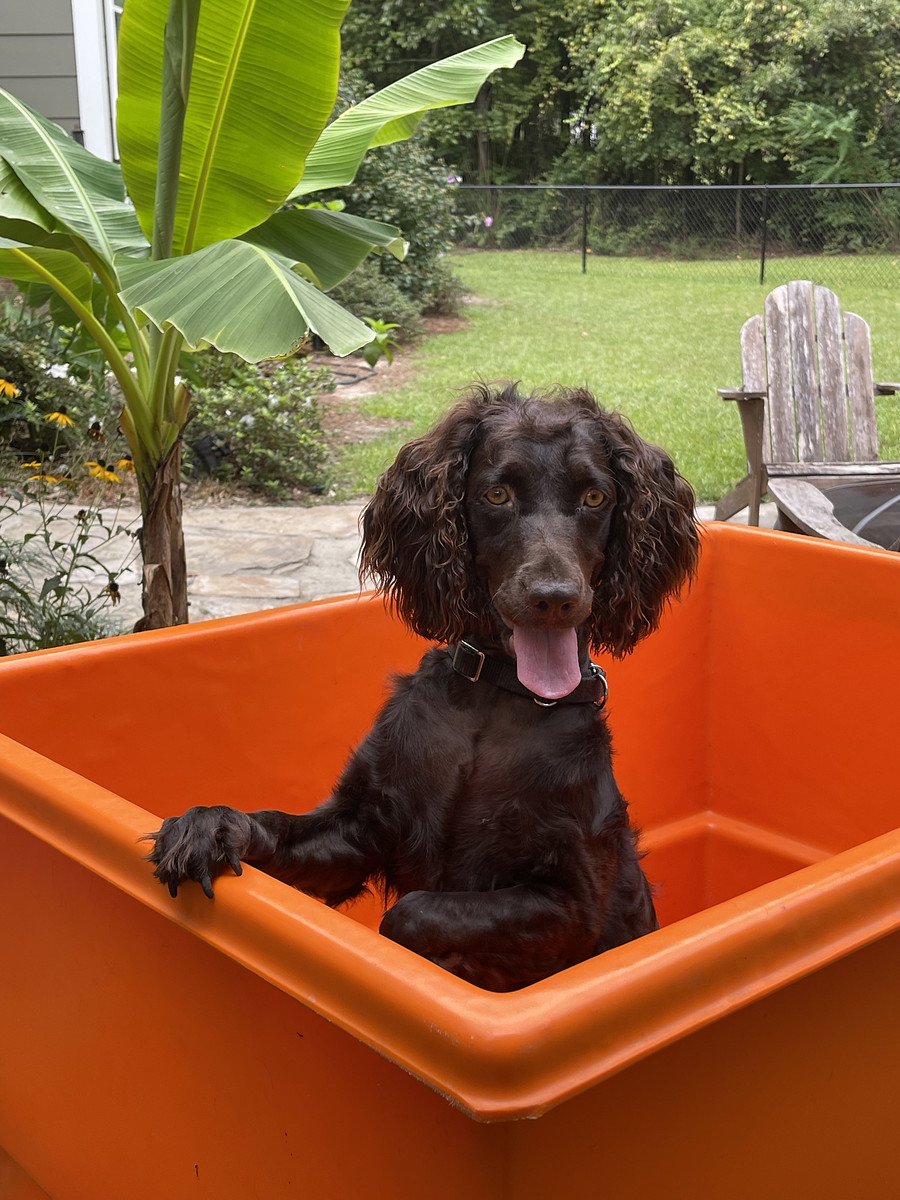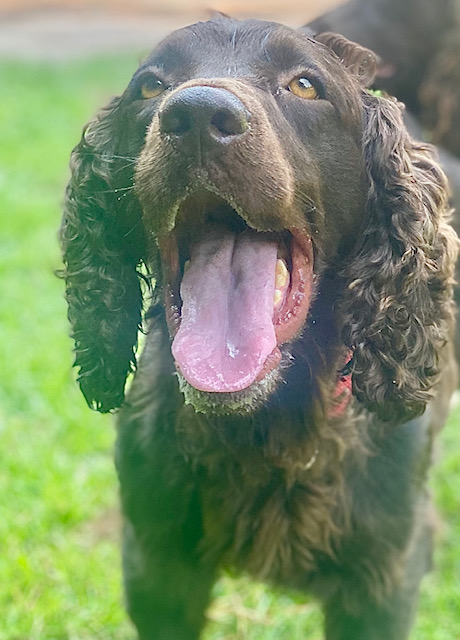 Meet OLBD Hershey, one of our newest intakes.  OLBD Hershey is just the happiest girl.  This beauty is a purebred, female, Boykin Spaniel.  At 2.5 years old Hershey is like a preteen girl full of energy and still open to learning every day.  Very rarely will Hershey be just laying around. She is always looking into her new world outside of her past wire and cement kennel, and when she spots a human she runs to provide all the kisses they can stand. Yes, Hershey is a very friendly girl to humans and other dogs. Cats do catch her attention and intrigue her. She has presented her foster mom with her foster mom's kitten in her mouth as a gift… soft mouth of course being a lady Boykin. Hershey is quick to learn with her foster mom taking one obedience class and working with Hershey on sit and down commands (stay is intuitive) with the release word of 'OK.' She is also working on her leash walking as she is an excited leash walker… again she tries to give kisses while walking. Hershey will best grow and thrive to be her best self if the sit, down, and leash walking training is continued which the foster mom will share the steps. Hershey does have interest in balls and will retrieve. With more experience at retrieving she will meet the typical Boykin expectations at retrieving. She is not food motivated but attention motivated. She will do more for a hug and pat on the head than treats. As most Boykins do, Hershey aims to please. Her car riding skills are great, and she loves to ride. Since Hershey has always been with other Boykins, she does enjoy having a pal or buddy around. But that does not take away from her desire to have all the attention she can get from her human. She will love with her entire being. Hershey goes 'kennel' at night and does not make a peep. Her kennel is her decompress and rest place. Hershey has no food allergies nor ear problems. She will come when called, but sometimes if something has her attention (cat again) it may take a minute (but she has never ran off). Continued training on going potty will be needed. She has never gone potty in her kennel, but she does prefer going on cement still since that was all she had known living on a cement floor outside. Only when extra bored has Hershey decided that an old leash or garden flag is no longer needed and therefore shredded. As long as there is a yard to explorer or something or someone to play with Hershey doesn't touch a thing. But she's a young girl still and full of curiosity. Hershey deserves all the love and new experiences that an active rescue Boykin family can give her. To be a young 2.5 year old and already had litter(s) of puppies while just a puppy herself and spent all that time in a cage and cement environment, she is embracing her new life and loving the world around her.  She has since been spayed while in our care.  She is indeed extra special.
OLBD Hershey is currently under medical evaluation while she undergoes heartworm treatment.  She will be available for adoption when treatment is completed and she is cleared of those nasty heartworms and tests heartworm negative.  We will update her bio during her treatment and will let you all know when she is available for adoption.  Please say prayers for our sweet girl during her treatment!  Thank you!!
Operation LBD Baxter
Foster Adoption Pending!! 
Under Medical Evaluation – HW+!!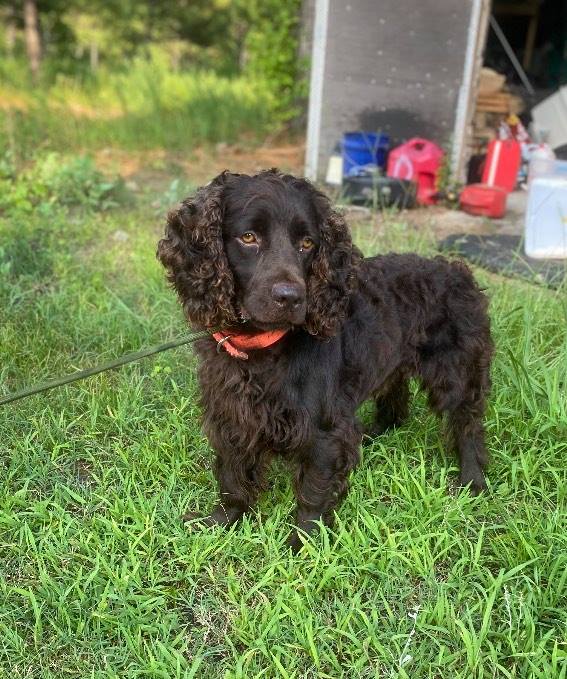 Update: 9/19/2021 – We have exciting news to share regarding our Mr. Baxter!  While he undergoes heartworm treatment, he's also going to continue learning the full "lay of the land" at his foster home and getting all the attention and love he craves.  Mr. Baxter is home to stay and his adoption will be finalized after his heartworm treatment is complete!  We are so very happy for our sweet boy! 
Another handsome new intake to Operation LBD is OLBD Baxter.  This sweet boy is in his prime and a total gentleman.  He is a purebred male, Boykin Spaniel and he is past the puppy and early teen shenanigans stages, and is at the great age of 2.5 years old.  Baxter is fully vetted and neutered but sadly, he tested positive for heartworms!  Baxter is a boxy, yet great proportioned guy with a beautiful coat.  In his 2.5 years, he had not experienced much, but now that he is with his foster family, he is experiencing all kinds of first and loving every encounter.   He has discovered balls are for chasing, water is for swimming, swings are for swinging and fans are for blowing his ears back!    Baxter is wonderful in the car, sitting calmly.   He does like to put his face on the center console to get a pat on the head every now and then.  Baxter is a calm boy.   He does not jump all over his person – phew!  Baxter has manners inside, but he is still working on his potty training.  It helps that he does not mind belly bands when he is inside, while he is working on his potty training.  Baxter would be fine with his family having another dog as long as they still have plenty of attention for him.   He has been around cats as well in his foster home and learned that his nose can get too close – ouch!  Baxter is definitely a love bug and needs that family that will not hold back showering him with attention and including him in their life, travel and events! 
Baxter is currently under medical evaluation while he undergoes heartworm treatment!  Please say prayers for Baxter during his treatment!  Thank you!! 
Operation LBD Reese
Foster Adoption Pending!!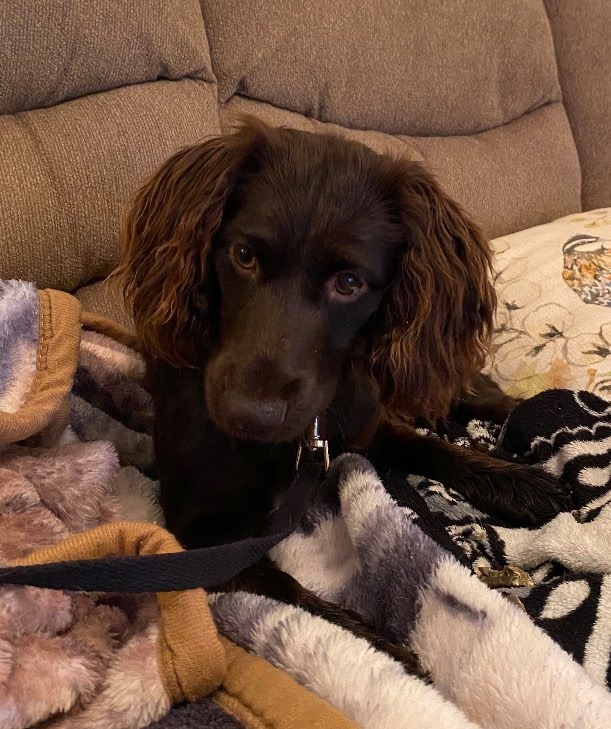 Our sweet OLBD Reese is "almost" officially home as in she's there already and her foster family is ready to make her adoption official.  Reese's eye issues are finally under control but it's easily aggravated by allergies and she will require continued, lifelong medications to control her eye issues and her family understand this and is happily accepting of their task to keep her eye condition under control.  Reese came in to Operation LBD "somewhat feral" and her foster family has worked with her faithfully and brought her such a long way from where she was.   She is going to be so loved and most appreciated by them forever as they have seen her transformation first hand!    Thank you to everyone who has expressed interest and we know you'll understand why this decision was made and is the best for Reese as that's what is first and foremost our #1 priority for Reese and all of our rescue dogs we intake.   We will announce her adoption once it's been finalized.   Thank you!!  
Operation LBD Bailey Bug
Foster Adoption Pending!!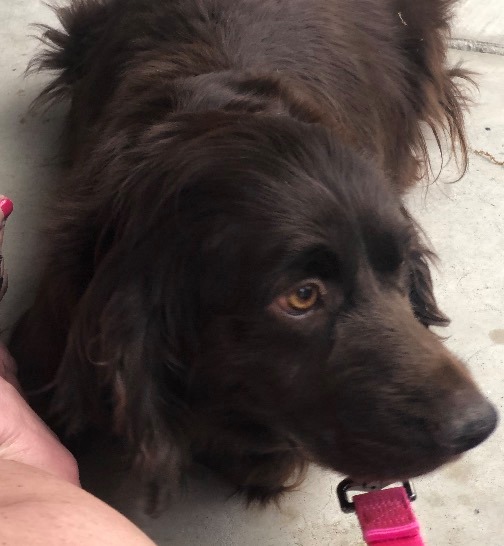 OLBD Bailey Bug is another of our intakes who will be remaining with her fosters and officially adopted by them.   It's absolutely what is best for her.  She came in to Operation LBD as a mature dog who only had one purpose in life, to produce litters of puppies.  That is the case no more!  Bailey Bug went from belly-crawling and oh so timid around humans to the very confident, loving and trusting girl that she has become…all thanks to her very patient, committed and loving fosters.    Bailey Bug will continue and complete her full heartworm treatment and will then be officially adopted by them.  We are most grateful to them, thank them and know that those of you who expressed interested in our sweet girl will be as happy for her as we are and understand this necessary decision!   We will announce her formal adoption when her heartworm treatment is completed and she's "cleared for take off"!!  Thank you!!  
Operation LBD Gunner
HW + and with a Medical Foster-to-Adopt!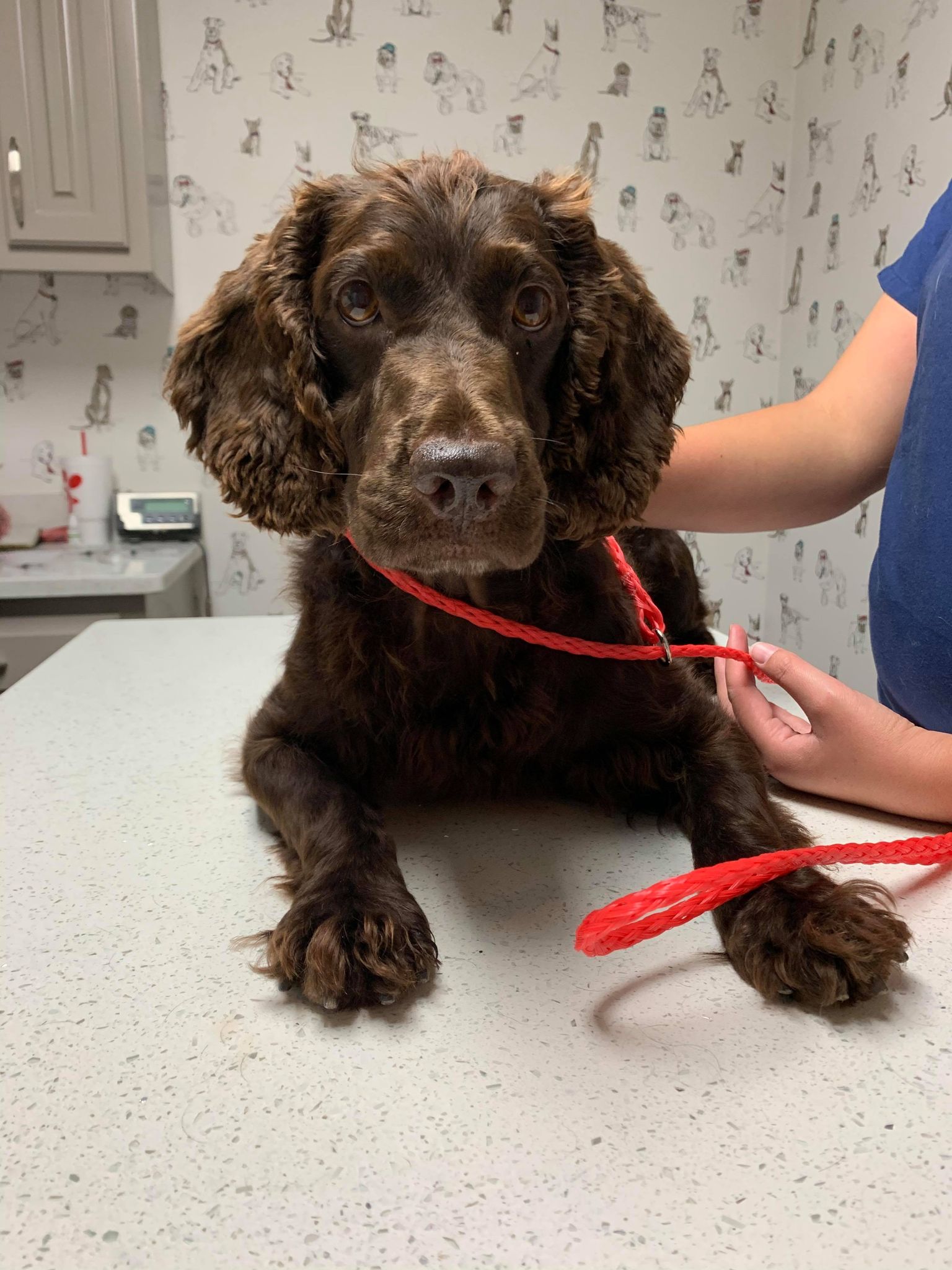 Meet OLBD Gunner!  Our very handsome Gunner is a new intake to Operation LBD.  At intake, Gunner required full vetting and unfortunately this very sweet and handsome boy is also heartworm positive.   Gunner will remain in foster care until he is finished with his heartworm treatment and tests negative!  Gunner is currently with a medical foster while under going heartworm treatment and as such and because this will be a lengthy foster experience and bonding will occur, once he completes his treatment, he will be adopted by his medical foster.  It is our job to do what's best for our intakes and we thank you for understanding!  Thank you!! 
If you are interested in adopting one of our wonderful dogs, shown above, please click here to go to be redirected to our Adoption Application.  Please be sure if you are interested in apply for a particular dog, that you state that dog's name in the comments section.  Thank you!