Mr. Bohdi (Owner Assist)
Available for Adoption!!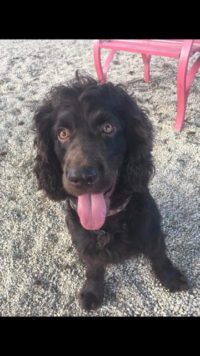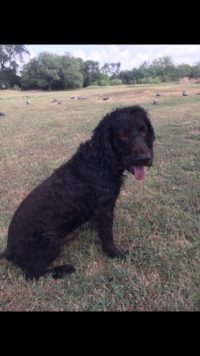 Operation LBD is helping Bodhi's current owner find him a new home and the following description is from Bodhi's current owner & foster. 
Bodhi is a 5 year old sweetheart that lost his family including his 3 best friend boys due to a family tragedy. He had lived with and slept in the beds of his little boys from the time he was 8 weeks old. Bodhi was lost and despondent when we first brought him to our home to foster. He missed his family so much! It has taken time, but Bodhi has become a sweet, happy, well adjusted boy that LOVES to retrieve. We discovered his littermate is a hunting retriever champion and Bodhi thinks he is as well!  We have spent a great deal of time leash training Bodhi and he has excellent manners on lead. He loves to run, swim and make giant belly flops in the water. He definitely needs someone that can share an active lifestyle though he also enjoys being brushed and snuggled every evening. Bodhi is very intelligent and loves to work with us learning new things and chasing his bumpers. His zest for life is truly contagious!  Bodhi is a larger boykin boy but likes to sit in the armchair with us for movie time though he is content to lie on his bed next to our chair as well. He keeps me company and has his head on the edge of the tub at bath time, occasionally stealing a drink from the tub! Bodhi would do well with older children and other dogs that are non aggressive. Bodhi would not do well with a cat. Bodhi is housebroken but will mark now occasionally due to the number of boys we have in the house.  Bodhi so deserves to be loved and cherished, the heart of a family, that will fall in love with his sweet, bodacious personality.   
If you are interested in adopting Bodhi, please complete an application for this precious boy who deserves a home of his own, again.  Bodhi is currently located in Texas. 
Operation LBD Delia
Available For Adoption!!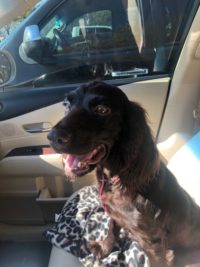 Meet the beautiful OLBD Delia!  Delia is approximately 2.5 years old and is a female, purebred Boykin Spaniel.    Delia has been fully vetted, is up-to-date on all vaccines, is spayed and is heartworm negative.    Her foster says Delia gets along well with cranky old dogs, big dogs, little dogs, puppies and is good with children.  She doesn't counter surf but has been known to jump on to the table for "viewing purposes".   She likes to swim, in a pond or a pool and will fetch and return a thrown ball.   She walks well on a leash with minimal pulling and knows how to heal, sit, lay and stay.   She is crate trained and house trained, although when moving to new surroundings, all dogs will have an accident now and then.  She has a very high prey drive and will go after birds of any kind.  She is fine with cats.   As with any dog, positive reinforcement training will need to be kept up and continued.   Delia is currently being fostered in South Carolina.   If you think you can give Delia the home she so richly deserves, please complete an application and mention Delia's name.   Thank you!!  
Operation LBD Cooper
New & Under Evaluation!!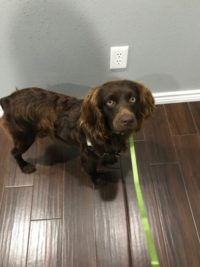 Operation LBD's Cooper is our newest intake and is currently under evaluation.   Cooper is not yet available for adoption!   Thank you! 
Operation LBD Annie & Addie
Foster to Adopt Pending!!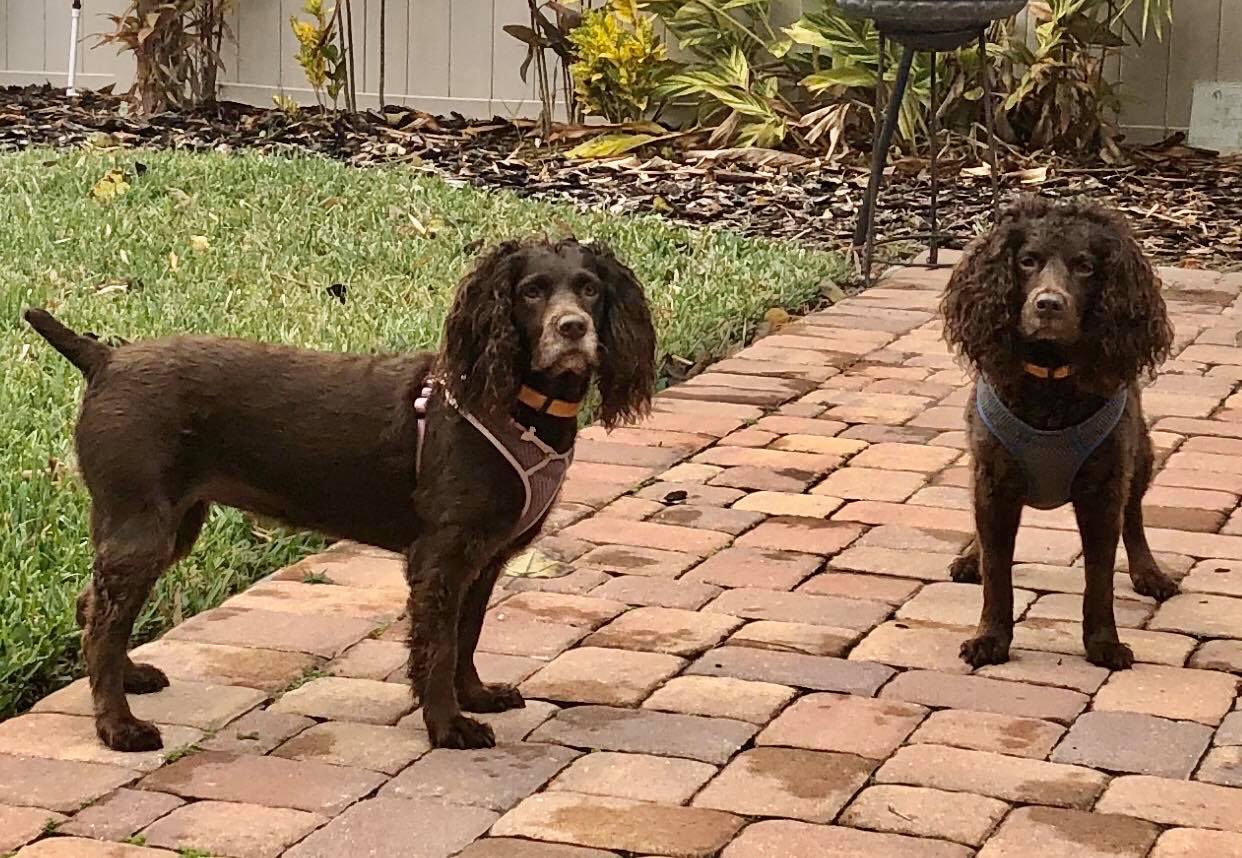 OLBD sisters Addie & Annie were owner surrenders to OLBD at the start of 2020.   The owner felt apartment life and long hours alone weren't fair to them and reached out to us for assistance.  These girls are very bonded and we knew we'd need to place them in a loving home, together.   Their fosters never blinked when asked to take them in and evaluate them for us.  Annie suffered a seizure about a week in to her foster care.  Her fosters moved quickly and Annie was seen by their wonderful vet who does not believe Annie should be put on meds just yet.  They are trying a holistic approach and watching her carefully.   In helping Annie during her seizure, her foster parents made the selfless decision that they can't let the girls go to another home and asked if they could adopt them.  Their fosters are experienced, former adopters of OLBD and we can't think of a better permanent home for them to stay in.  Once we get the ok from their vet, Addie and Annie will remain together with their fosters and their human and Boykin siblings.   We couldn't be happier for these precious Boykin sisters!    Thank you! 
Operation LBD Beau
Foster Adoption Pending!!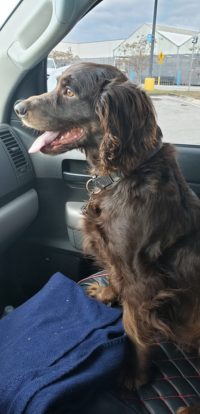 Update:  As of October, 2019, Beau is still heartworm positive and will be retested in early 2020.   Prayers he tests negative at that time! OLBD Beau is an approximately 8 year old purebred, male, Boykin Spaniel.   Shortly after intake in to Operation LBD, Beau was diagnosed with heartworms.   Operation LBD and his fosters will see him through his treatment and get him healthy!    Prayers would be welcome for this sweet boy during his treatment.  We are very happy to say that Beau's foster parents have agreed to "foster-to-adopt" our sweet Beau when he is cleared from his heartworm treatment!   We couldn't be happier for this precious one!    Thank you! 
If you are interested in adopting one of our wonderful dogs, shown above, please click here to go to be redirected to our Adoption Application.  Please be sure if you are interested in apply for a particular dog, that you state that dog's name in the comments section.  Thank you!