Operation LBD Ripley
Available for Adoption!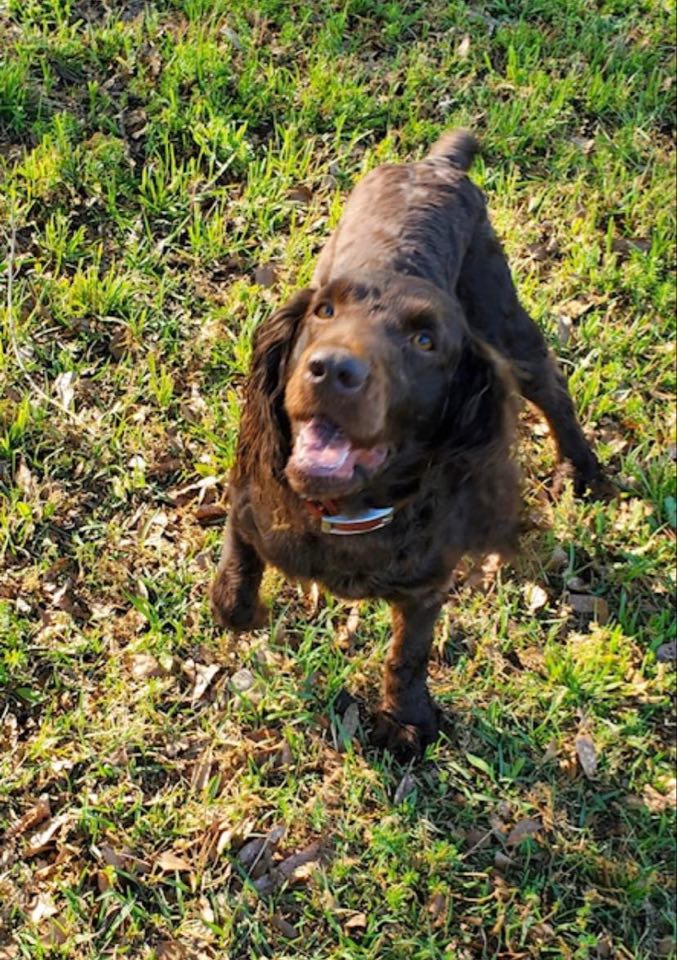 Meet our very handsome and sweet, OLBD Ripley.  Ripley is approx. 3 years old and is a male, purebred Boykin Spaniel.   Since coming in to OLBD, he has been neutered, brought UTD on all vaccines and his heartworm negative!   Ripley has very easy going personality and his loved by all people he comes in contact with.  It's pretty laid back and has a care-free personality.   He loves to play fetch and will retrieve to heal but he's not a hunter!  He is great with dogs of all sizes, is house- and crate-trained.   He loves to just hang out with you on the couch!!   If you think you are the right fit home for Ripley, please complete an application an mention Ripley in the comments.    Thank you!! 
Operation LBD Colt
Foster to Adoption Pending!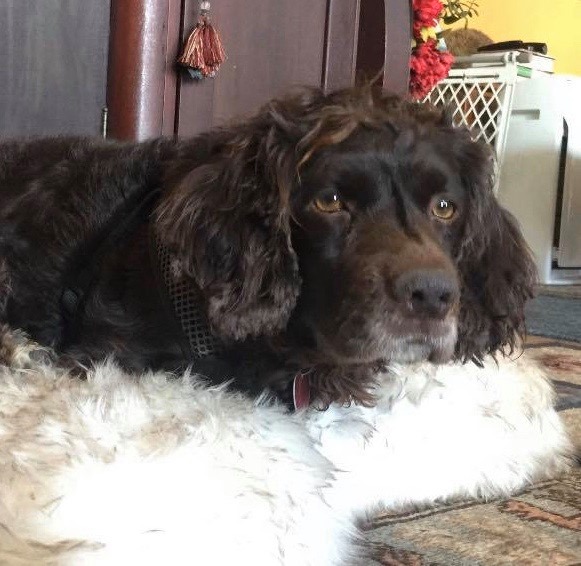 Update:  Our handsome OLBD Colt has been placed in a foster-to-adopt home.   Colt needs a family committed to his needs and we believe we have found the right fit home for that!  Meet our very handsome OLBD Colt!   Colt is a very recent intake to OLBD.   He is a 4 year old, male, Purebred Boykin Spaniel.  Since coming in to Operation LBD, he has been brought UTD on all vaccines, was just recently neutered and is microchipped.   Colt has not been very socialized and is working on learning what it's like to be living inside a home.   He knows very few commands and his foster is working with him on house training.  He is currently under evaluation and is not yet available for adoption.   He will need a patient forever home when he's ready.  Please check back for updates, thank you!!  
Operation LBD Annie & Addie
Foster to Adopt Pending!!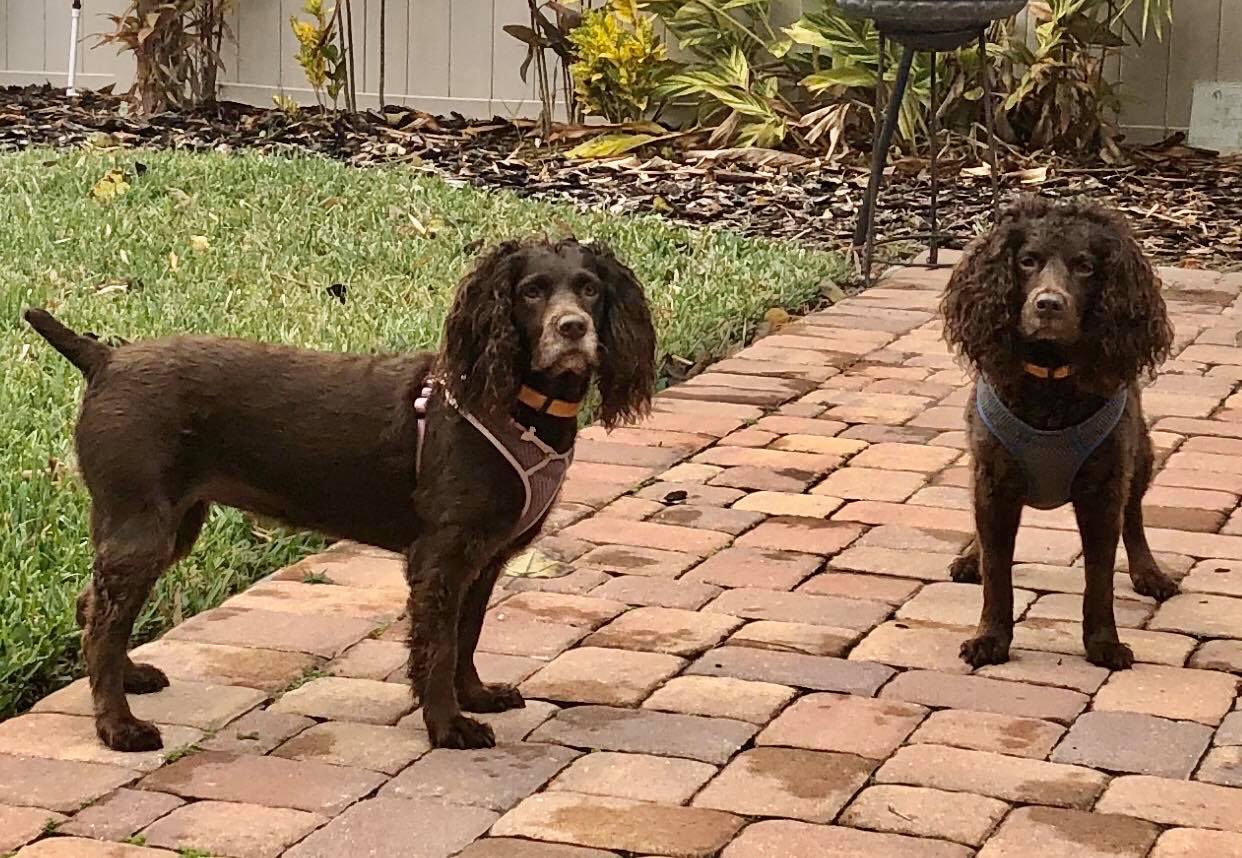 OLBD sisters Addie & Annie were owner surrenders to OLBD at the start of 2020.   The owner felt apartment life and long hours alone weren't fair to them and reached out to us for assistance.  These girls are very bonded and we knew we'd need to place them in a loving home, together.   Their fosters never blinked when asked to take them in and evaluate them for us.  Annie suffered a seizure about a week in to her foster care.  Her fosters moved quickly and Annie was seen by their wonderful vet who does not believe Annie should be put on meds just yet.  They are trying a holistic approach and watching her carefully.   In helping Annie during her seizure, her foster parents made the selfless decision that they can't let the girls go to another home and asked if they could adopt them.  Their fosters are experienced, former adopters of OLBD and we can't think of a better permanent home for them to stay in.  Once we get the ok from their vet, Addie and Annie will remain together with their fosters and their human and Boykin siblings.   We couldn't be happier for these precious Boykin sisters!    Thank you! 
Operation LBD Beau
Foster Adoption Pending!!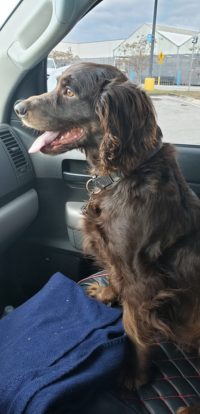 Update:  As of October, 2019, Beau is still heartworm positive and will be retested in early 2020.   Prayers he tests negative at that time! OLBD Beau is an approximately 8 year old purebred, male, Boykin Spaniel.   Shortly after intake in to Operation LBD, Beau was diagnosed with heartworms.   Operation LBD and his fosters will see him through his treatment and get him healthy!    Prayers would be welcome for this sweet boy during his treatment.  We are very happy to say that Beau's foster parents have agreed to "foster-to-adopt" our sweet Beau when he is cleared from his heartworm treatment!   We couldn't be happier for this precious one!    Thank you! 
If you are interested in adopting one of our wonderful dogs, shown above, please click here to go to be redirected to our Adoption Application.  Please be sure if you are interested in apply for a particular dog, that you state that dog's name in the comments section.  Thank you!